Woven sacks
Our woven sacks have been designed especially for heavy duty use, and are ideal for use in transit and as packaging for heavy items such as parcels, mail, soil, and potatoes as well as sharp items that typically burst standard polythene bags such as building materials, rubble and metal.
Manufactured from polypropylene, which has an additional polymer in its compound to give robustness and resistance, these bags are incredibly strong and hard-wearing so can be reused over and over again. The sacks also have a stitched seam which is typically associated with heavy-duty packaging products, due to its ability to hold the product together underweight and pressure.
The sacks are white in colour and come in a range of sizes to suit various applications. The largest size we carry, which is 24 x 40 inches, is favoured by the building industry. The sacks come in quantities of 100 per pack, and because of the bags' industrial application, they do not have an adhesive seal and need to be closed using cable ties or staples.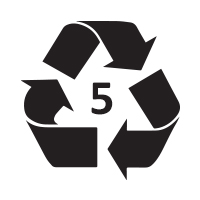 Click here for our recycling guide