Refuse sacks
Plastic bin bags, also known as refuse sacks, are the universally accepted way of hygienically collecting rubbish. Lightweight and tear-resistant, bin liners are widely used in both domestic and commercial situations both to collect waste and keep waste containers clean.
We stock a full range of refuse sacks/compactor sacks to suit all requirements. Choose from black rubbish sacks for residential use, clear bin bags for office use or our specialised bin liners such as wheelie bin liners. We offer a selection of coloured bin sacks for sorting waste, including blue sacks, red sacks, yellow sacks or green sacks. The quality of our refuse sacks makes them ideal for a range of different uses with our heavy duty bin bag range suitable for industrial use.
The strength of our premium bags makes them ideal for heavy or wet rubbish and ensures they will not split or puncture. The linear low density gives superior strength and puncture resistance. Sacks are sold in bulk boxes and are suitable for either resale in bulk, splitting down, or for use in your own business.
All of our refuse sacks are subject to a manufacturers tolerance on the dimensions of +/- 3%.
Measurements are the internal dimensions in the order of:
closed width x open width x length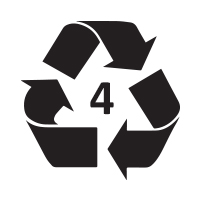 Click here for our recycling guide
Video:
Refuse sacks demonstration video
How to use coloured refuse sacks to identify and separate waste.
Kite refuse sacks are available in a range of colours to allow for the easy sorting of waste. Wheelie bin and compactor sacks are also available.
Refuse sacks arrive in pack quantities of 200 bags per box. Simply lift and pull to release a bag ready to use.
Unfold the bag at the edges and in the middle to open it out to full size.
Each bag has a gusseted edge so that it can allow for larger volumes of waste, and fit easily into a bin or container.
To use simply open the bag at the top and fill with appropriate waste.
Lift the bag upright and tie at the top to secure.
Your waste can now be hygienically and safely disposed of.