Light duty polythene bags
Ideal for a host of uses from packaging confectionery and foodstuffs to clothing, footwear and accessories. Manufactured from safe, non-toxic polythene, these lightweight clear polythene bags can safely be used as food packaging, hygienically protecting the contents from dust, dirt and moisture.
These high-clarity, lightweight 80 gauge (20 micron) polythene bags protect contents from dust and moisture. Light duty bags are the most popular for protecting small parts and clothing. They can be closed with bag neck tape or a heat sealer.
Our light duty polythene bags are available in an array of size to suit all requirements.
Bag dimensions are internal dimensions in the order of:
width (opening) x length
This product is subject to a manufacturing tolerance of +/- 10% in relation to the dimensions.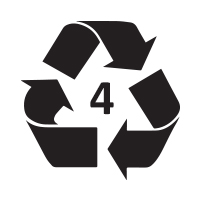 Click here for our recycling guide
Video:
Light duty polythene bags demonstration video
How to use and seal light duty clear polythene bags
Our light duty clear polythene bags are 20 micron, or 80 gauge in thickness.
All of our bags are supplied in an outer box, some come in a dispenser-style outer bag.
These bags are great for protecting small, lightweight items.
You can use various sealing methods to close them, including heat sealing and bag neck sealing tape.