How to package porcelain dolls – The Packaging Doctor
When looking to sell valuable items, it is important to keep them in pristine condition in order to get the best offer, and this is where packaging materials can help! This week, a customer is looking for a solution to transport porcelain dolls to auction…
Dear Doctor,
My Grandmother has decided to have her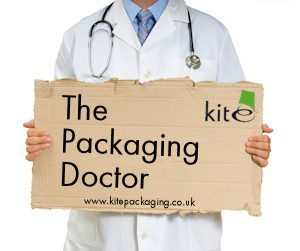 porcelain dolls from her childhood valued with a view to possibly sell.
Due to their value, what packaging would be best to transport them to auctioneers in?  I am worried they could be damaged in transit!
Thank you!
Laura
Hi Laura,
Thank you for your question – we can definitely help protect the porcelain dolls during transit and storage to give you and your Grandmother peace of mind!
Depending on the number of dolls, you have the option to pack each in individual boxes or a couple of dolls per box. If you are transporting the dolls yourself, you could consider using Kite's economy archive boxes, which have hand holes that allow the boxes to be carried easily. They are sturdy, yet low cost and are easy to deconstruct if you plan to keep them to use again in the future.
Alternatively, and if the porcelain dolls are likely to be handled by other people in transit and storage, we would recommend using Kite's handle with care boxes. Made from extra strong double wall cardboard, these boxes are printed with a clear handling message to ensure people take additional care when moving the contents of the boxes, and this can help reduce the chance of the items getting damaged, which would provide you with peace of mind.
To provide in-box protection to the dolls as they are made from fragile porcelain, we would advise wrapping each doll in several layers of news offcuts (also known as filler paper), a low cost packaging material ideal for fragile products. You may also want to use some of the filler paper to fill any void and provide additional protection within boxes.
Finally, if you think the porcelain dolls will be in storage for a longer period of time, you may want to consider placing a silica gel sachet in each box to ensure the items are protected from moisture, to ensure the dolls are kept in good condition.
We hope that you will find these solutions suitable and we hope to work with you soon!
Best wishes,
The Packaging Doctor
Note: All the packaging problems our doctor receives are real queries from customers or non-customers. If you have a packaging problem that needs diagnosing get in touch: Twitter @kitepackaging or email packagingdoctor@kitepackaging.co.uk