How To Protect Paper From Moisture Inside Ticket Machines – The Packaging Doctor
The Surgery Is Now Open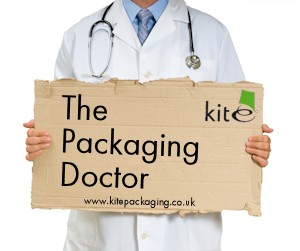 Dear Packaging Doctor,
I am responsible for a number of car parks in my town, and this includes the maintenance and fixing of the ticket machines. One problem I'm facing at the moment is that the rainwater is getting into the ticket machines and making the tickets come out damp. We don't have enough budget to buy brand new machines – is there anything I can do to prevent the moisture?
Thanks, Ian
Hi Ian,
You've certainly got a predicament there and although this isn't a typical packaging problem I have clients come to me all the time with boxes that are leaking and products being damaged by moisture. The simplest solution is silica gel – these pouches can be inserted into the machine and absorb any excess moisture to keep your ticket paper dry. We usually recommend that you should use 5 grams of silica gel for every cubic foot of volume.
Alternatively is you feel that the machine is leaking I would recommend keeping the rainwater out by using a heat shrink wrap - polythene will work well and you can either purchase the film on the roll or use our pallet heat shrink covers which may work well for ticket machines. The material is lightweight and water-resistant; it also means people will still be able to press all the buttons as it will be tightly wrapped to the machine (you'll need to make a gap for the coin and ticket slots). The shrink wrap needs to be applied using a shrink gun – a video of how to use this can be found here – however you will need to be near a power source to be able to use it.
Best Wishes, The Packaging Doctor

Note: All the packaging problems our doctor receives are real queries from customers or non-customers.
If you have a packaging problem that needs diagnosing
get in touch on Twitter @kitepackaging
or email packagingdoctor@kitepackaging.co.uk