Furniture protection
An ideal product for the furniture, removals and storage industries. Developed to safeguard furniture items from knocks, scuffs, scrapes and vibration. This product provides the ultimate in strong, yet cushioned protection.
These furniture packaging products are manufactured from Astro Bubble laminated to an LDPE film on one side, with a choice of 2 special protective coatings on the other. Buy your furniture wrapping materials from us today.
Kite Tuff-wrap
A cost-effective alternative to leading brands, our Tuff-wrap is a non-abrasive protector with a laminated protective top, offering advanced protection to even the most delicate and valuable furniture. A firm favourite in art, furniture, removals and storage industries, it is specially designed to protect items against knocks, scruffs, scrapes and vibration providing a strong cushioned protection. Furni soft measurement across the top of the roll is 700mm.
Supplied on a roll, Tuff-wrap can be cut to size allowing the user to use as little or as much product as needed, avoiding any excess waste.
Jiffy Furni-soft
Jiffy Furni-soft meanwhile is an ideal alternative choice. Furni-soft has a non-abrasive, woven polypropylene layer to one side, which offers advanced protection to even the most delicate and valuable furniture. The soft woven side will not mark or rub, yet is strong and cannot be punctured.
A firm favourite with furniture retailers and antique dealers, this specially designed furniture wrapping plastic offers a greater level of protection against bumps and scrapes than bubble wrap, wool blankets and other standard furniture wrapping materials. It is supplied on rolls that can be cut to size and reused.
Jiffy Furni-guard
The special paper-simulated low-density polyethylene (LDPE) coating comprised in Jiffy Furni-guard is especially strong, as well as water and puncture-proof. This coating works to offer your furniture a higher degree of cushioned protection than many other protective wraps available on the market.
Supplied in easy to use rolls, this high-quality reusable furniture wrap is a must-have product for any furniture suppliers and removal companies. It effectively protects against accidental knocks and scrapes that commonly occur during removals and shipping.
Don't risk your commercial or personal furniture items becoming damaged in transit or storage – stock up on furniture wrap with Kite Packaging today. With great discounts available to bulk buyers, you'll be glad you chose to shop with us.
For orders of 11+ packs of furniture protection, please allow 1-2 weeks for delivery.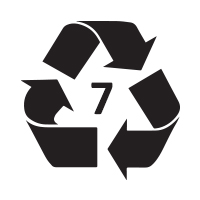 Click here for our recycling guide