Corrugated plastic sheets & layer pads
White corrugated correx layer pads are a tough but lightweight material and offer excellent durability for indoor and outdoor applications. They are commonly used in a range of industries for applications such as:
Construction as an alternative to traditional floor protection cover
A template to gauge the correct size of materials needed, i.e. door frame sizes, work top length and width
Distribution to provide load stability between pallets
In advertising as a show board, brand mark or point of sale board
They can be easily cut to size by hand or with specialist knives, making them suitable for any requirement. Unlike many other board and paper products they are water-proof and will, therefore, withstand most weather conditions.
Ensuring load stability is vital for businesses of all kinds, especially when sending out heavy duty pallets in transit to ensure that loads of all shapes and sizes remain in a stable condition. Simply place the correx sheet across the base of the pallet before stacking to stabilise the base layer, or use as an interleaving layer to stabilise a load. Correx layer pads are lightweight and designed to provide greater stability without increasing the weight of the load unit; however, they are also intended to offer impact protection.
Each sheet is 2mm (250gsm) thick and is made from virgin grade material. See the table to find out what kind of pallet each size sheet is suitable for.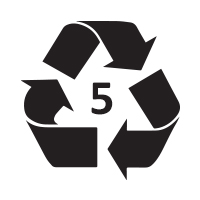 Click here for our recycling guide