Kite mailers
Bubble mailers, or padded envelopes, are a versatile and highly popular product that are essential for offices, packaging stations and anywhere else packing may take place. Kite's own brand of bubble mailers, Kite mailers, are available in a comprehensive range of sizes, catering to a variety of products, such as jewellery, books, and A2 sized items, all of which are available in gold or white.
Kite mailers are manufactured using 55 micron thick, 75gsm paper and adhere to Royal Mail's PiP guidelines.
Are Kite's bubble mailers environmentally-friendly?
As an environmentally-conscious packaging company, we make a concerted effort to ensure our products come from sustainably managed resources and can be integrated into a circular economy.
Kite mailers are FSC certified, containing 70% recycled content, and are fully recyclable upon disposal, aiding the responsible management of waste. As sustainability continues to be a priority for many consumers, using recognisably eco-friendly packaging illustrates a brand's commitment to environmental responsibility and can enhance your brand image. This results in greater customer satisfaction and can lead to an influx of positive reviews, higher customer retention rates and increased business.
We can now fit more units of bubble-lined mailers onto a pallet, providing more value for your money whilst reducing the carbon footprint of this product across your supply chain.
What are the benefits of bubble mailers?
Kite mailers are a highly versatile product which can accommodate products of many sizes and are great for businesses with a varied product profile, providing one packaging solution for many needs. Their air-filled bubbles act as a protective, shock-absorbing barrier which provides effectively cushions goods and minimises the risk of any damage occurring during transit or handling. Lightweight and cost-effective, bubble-lined mailers keep overall package weights low when compared to heavier packaging options, such as boxes, helping with the regulation of shipping costs. Their compactness is highly beneficial for storing and shipping high volumes of packages as available space is all available used efficiently.
Bubble mailers provide added protection against weather elements such as moisture and humidity, and are great for products that are sensitive to environmental conditions. Kite's own brand of mailers are easy to use thanks to their integrated adhesive peel-&-seal strip which make for effortless, plastic-free seals. Further to this, ease of use can streamline packing processes, saving time and effort all of which adds up and can be applied elsewhere in the business. They also come printed with a QR code which, when used in conjunction with the Kite app, facilitates simple, hassle-free ordering.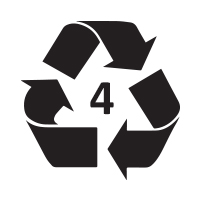 Click here for our recycling guide
Use the comparison table below to find our Airkraft equivalent of padded envelopes made by other manufacturers such as Sealed Air, Arofol, Sansetsu (Featherpost).
Bubble lined mailers guide: Use this table to compare size equivalence of padded envelopes
Kite mailers
(Reference - Size)
Arofol
(Reference - Size)
Jiffy
(Reference - Size)
Sealed Air
(Reference - Size)
Featherpost
(Reference - Size)
KM1 - 120 x 165 mm
1 - 110 x 165 mm
000 - 90 x 145 mm
000 - 110 x 160 mm
A - 120 x 165 mm
KM2 - 120 x 215 mm
2 - 120 x 215 mm
00 - 115 x 195 mm
00 - 120 x 210 mm
B - 120 x 215 mm
KM3 - 150 x 215
3 - 150 x 215 mm
0 - 140 x 195 mm
0 - 150 x 210 mm
C - 150 x 215 mm
KM4 - 180 x 265
4 - 180 x 265 mm
1 - 170 x 245 mm
1 - 180 x 260 mm
D - 180 x 265 mm
KM5 - 220 x 265
5 - 220 x 265 mm
2 - 205 x 245 mm
2 - 220 x 260 mm
E - 220 x 265 mm
KM6 - 230 x 335
6 - 220 x 340 mm
3 - 220 x 320 mm
3 - 220 x 330 mm
F - 230 x 335 mm
KM7 - 240 x 335
7 - 230 x 340 mm
4 - 240 x 320 mm
4 - 240 x 330 mm
G - 240 x 335 mm
KM8 - 270 x 360
8 - 270 x 360 mm
5 - 260 x 345 mm
5 - 270 x 360 mm
H - 270 x 360 mm
KM9 - 300 x 445
9 - 300 x 445 mm
6 - 290 x 445 mm
6 - 300 x 440 mm
J - 300 x 445 mm
KM10 - 350 x 470
10 - 350 x 470 mm
7 - 340 x 445 mm
7 - 350 x 470 mm
K - 350 x 470 mm
KM12 - 460 x 680
12 - 460 x 680 mm
8 - 460 x 660 mm
-
L - 460 x 680 mm