Using self-adhesive document enclosed wallets ensures your invoices and delivery documents arrive safely attached to your parcel. Quick and easy to use, our water resistant document wallets enable you to clearly display address and delivery information.
Document enclosed envelopes are widely used in busy dispatch departments and mail order operations, and are suitable for use with both cardboard packages and polythene mailing bags. We stock a full range of both plain and pre-printed packing envelopes in a range of sizes including the popular A4 and A5 document enclosed wallets.
Designed to secure documentation (invoices, delivery notes etc.) to the outside of packages. These wallets can be used for a variety of applications, even frozen surfaces, however, please do not hesitate to contact our team for a sample before testing on alternative surfaces.
Available as either plain, or printed with the words "documents enclosed".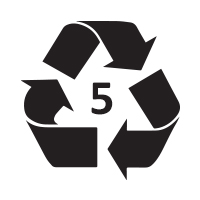 Click here for our recycling guide
Video:
Document wallets demonstration video
How to use document wallets to attach paperwork to consignments.
We sell both plain and printed document enclosed wallets.
They have a self-adhesive backing that can easily be stuck onto boxes and other parcels. Simply insert your delivery note, invoice or other paperwork into the clear envelope and attach to the consignment.