The Plastic Packaging Tax
Perhaps you've already heard about it or maybe you're part of the 57% yet to hear about the Plastic Packaging Tax. To smooth any uncertainties either way, we have compiled a list of questions and answers intended to reassure you that your shopping experience at Kite will remain largely unchanged. For a more in-depth description of the tax and its implications, refer to the whitepaper opposite.
What is the Plastic Packaging Tax?

As of the 1st April 2022, a Plastic Packaging Tax will be applied to packaging where over half of the item's weight is made up of plastic components that contain less than 30% recycled content.
How much is the Plastic Packaging Tax?
It will be charged at a rate of £200 per tonne. It is only applicable to businesses importing or manufacturing more than 10 tonnes of plastic packaging per year. Thus, companies handling less than this amount will be exempt.
When I buy from Kite, will I be charged the Plastic Packaging Tax?

The customer will not be charged any additional tax when ordering packaging products from Kite. For plastic products with less than 30% recycled content, the tax has already been paid by us and may be reflected in the unit price. This is the case whether the packaging has been imported or manufactured in the UK; the price displayed on the website has already accounted for this tax. Therefore, after VAT is added, there will be no price increase or incurrence of tax when purchasing any product from us.
---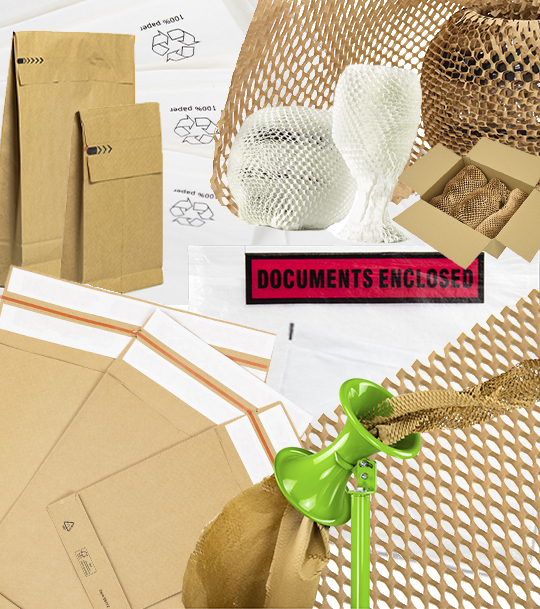 What products are available as a replacement to plastic?

At Kite, we are continually evolving our product ranges to include eco-friendly alternatives to traditionally plastic packaging. These sustainable swaps are always rigorously assessed for cost-effectivity and functionality that either matches or exceeds the plastic counterpart. The simplest way to reduce plastic usage is to embrace innovative paper versions that boost your brand's image as an eco-conscious company.
One of our bestselling paper alternatives is Hivewrap, replacing polyethylene bubble wrap. Unlike plastic, this wrap is 100% recyclable and biodegradable in addition to being ethically acquired from a renewable resource. Comprised of expanding hexagonal cells, Hivewrap creates air bubbles with excellent cushioning abilities without losing the colossal amount of comparative space that bubble wrap would occupy. Switching to Hivewrap would introduce a 35% cost saving, reducing storage space requirements by 20 times.
As a sustainable substitute for polythene mailing bags, we supply paper mailers in either a standard 1 ply or heavy duty 2 ply. Boasting water resistance and a robust construction, these brown postal bags are fully recyclable and sustainably sourced. Not to mention, our wholesale options keep them a low-cost option for shipping an array of ecommerce goods.
We even stock glassine products: a new eco-friendly material made from wood pulp that is 100% paper while enjoying translucency with a glossy finish. Hence, glassine can replace plastic products that require clarity such as document wallets. Our paper document wallets can still clearly display the delivery information that couriers need to see while keeping a parcel plastic-free and recyclable.
These products represent Kite's responsiveness to the latest environmental innovations which can keep the packaging industry as sustainable as possible, crucially, without sacrificing the essential qualities needed to fit into your existing business operations. Paper alternatives are now readily available for most products; if you can't see one for the product you need, feel free to get in touch to ask one of our experts.
---
What plastic products do Kite offer that contain at least 30% recycled content?
We already have a wealth of recycled plastic products to appeal to those wishing to embrace the positive goals of the tax: increasing the demand for recycled material. Our standard polythene mailing bags consist of 100% recycled plastic while still reliably supporting the safe transportation of a range of small to medium ecommerce products. In addition to their excellent green credentials, these grey mailers are also the best value mailing sacks on our website making them a perfect choice for growing businesses.
White mailing bags, heavy duty mailing bags and zip lock bags also meet or exceed 30% recycled content. Furthermore, Kite's premium easy tear and Jiffy bubble wraps in both large and small sizes have at least 30% recycled content and are thus exempt from the tax.
As an alternative in-the-box option, our polystyrene void fill contains 70% recycled material. Some tapes including cross weave tape and duct tape likewise contain at least 30% recycled plastic, illustrating the extent of our eco-friendly options.
For larger shipments, Kite stock 100% recycled plastic pallets and 30% recycled pallet top covers with strapping options ranging from 80% to 97% recycled content.
This list only touches on our recycled product ranges; most categories are saturated with eco-friendly recycled plastic or paper options that are exempt from the tax. It will be easy to see which products contain at least 30% recycled plastic thanks to the icon that will feature on the pages, enabling you to make the most educated purchase possible.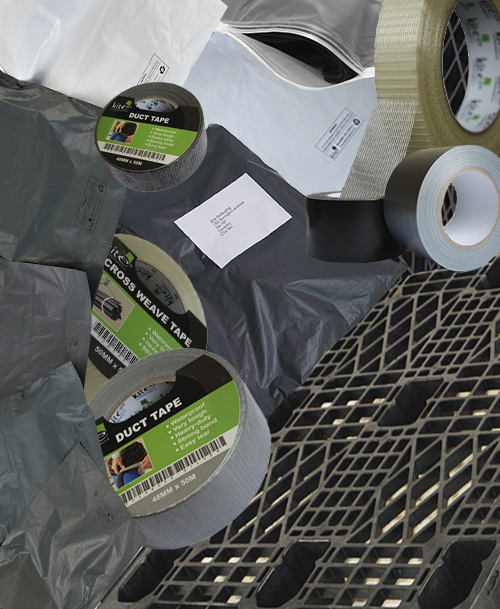 ---
How will the Plastic Packaging Tax affect my business?

You can rest easy that the tax will not directly affect Kite Packaging customers. We have managed and mitigated the implications already by sourcing recycled plastic and paper alternatives in addition to already paying the tax on liable products. As a result, you can shop as normal on our website without any tax obligation.
How do I know if my plastic packaging will contain recycled content?
The purpose of the tax as stated by the government is to "provide a clear economic incentive for businesses to use recycled plastic material in plastic packaging, which will create greater demand for this material and in turn stimulate increased levels of recycling and collection of plastic waste, diverting it away from landfill or incineration." (Introduction of Plastic Packaging Tax from April 2022 - GOV.UK (www.gov.uk))
This means that, even though you will not be charged a direct Plastic Packaging Tax, we understand that there is both an economic and moral motivation to opt for the more sustainable option. Therefore, it is our aim to offer as much information as possible to enable you to make an educated decision when shopping for your business.
If you have any specific concerns about any of the products displayed on our website, feel free to get in touch with one of our friendly product experts. As questions arise, we will continue to update this page in order to cover as many uncertainties as possible, empowering you to purchase our packaging with confidence.
---