Calling all foodies…what packaging is out there for you?
With the final of the Great British Bake Off fast approaching, there's an air of excitement amongst the country's foodies. So granted, it's not quite the same, but it's got us thinking about all the packaging we have on offer for our beloved foodies in the industry. Packaging is quite often an afterthought, but if your business makes sure it has the right products in place to pack and protect all food products effectively, it can have a knock-on-effect elsewhere in your business.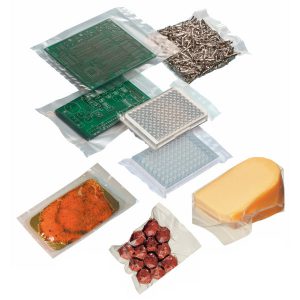 1) Maximised hygienic protection
When it comes to the food industry, maximised hygiene is a non-negotiable must throughout the pick, pack and despatch process. One highly reliable form of effective food packaging is that of vacuum packing – an ideal, compact system that offers protection from contaminating air and moisture. So for all the cheese-oholics out there, this is a very common option for storing the ever-popular dairy product, making sure it gets to the consumer via the ultimate hygienic packing. Another strong contender in the world of hygienic packing is our blue tint gusseted bags which offer the ideal waterproof lining for boxes in the agricultural and food industry. Their blue tint represents food use and popular applications include packing fish and meat. Lastly, our new foil lined bags are great for those in the takeaway industry, not only do they keep food safe from any harmful bacteria, their insulating foil lined interior keeps food hot and ready to eat.
2) A chance to boost your environmentally-friendly offering
Another good thing about food packaging is it provides businesses with an opportunity to boost their eco-friendly rep by simply opting for more environmentally-friendly packaging such as paper bags. With these recyclable alternatives getting more and more popular, more variations are becoming available on the market. At Kite we currently offer gusseted paper bags to store larger quantities, strung paper counter bags which are ideal for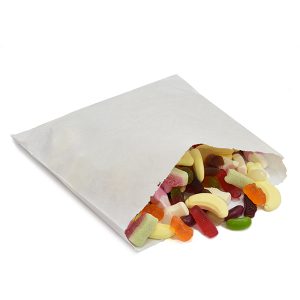 groceries and confectionaries, and paper carrier bags which are equipped with handles to allow consumers to shop with ease. We also have paper mailing bags which can be ideal for posting seasonal treats like chocolate and sweets in the lead up to Christmas.
3) Keeps costs down in the long run
By investing in the pick, pack and despatch process at the very start and by having the right, effective food packaging in place, businesses can save money in the long term. Having incorrect, unsuitable food packaging creates more problems as food produce that gets contaminated or damaged in transit and storage can lead to costly replacement operations.
4) Builds your brand image
One real deal breaker when it comes to packaging in the food industry is the invaluable impact it has on brand image. Delivering goods to their destination acts as a trust exercise, if you don't spend enough on the right quality packaging, it can have a negative effect on your brand image as your customer base loses faith in your service. However if you have the right packaging in place, your goods can get from A to B without damage, therefore strengthening the business to consumer relationship. Sometimes it's the final touches or unique design that really sells your food to the customer in the end. At Kite, we offer a bespoke packaging service in which you can design your own unique packaging for your food products, a simple yet effective way of strengthening your brand image and getting your brand name out there. You could also consider using some of our clear circular labels with print receptive topcoats to seal your packaging. These are ideal as you can personalise them with your brand name or decorate them with seasonal slogans and other quirky, outlandish designs.