Blue tint gusseted bags
Our gusseted blue tint bag liners are the ideal 3-dimensional solution suitable for a wide range of uses. Offering great inner protection, simply place the bag into a box, shipping boxes or crates, placing it over the edges for a secure fit and then fill as necessary. The bags can be used for a variety of items such as food produce and items that need a waterproof lining, or oily components and small products that can often be easily misplaced. Once the bag is full it can be left open, allowing you to store items such as screws that can be picked out with ease. However, if you want to safely enclose your items, the bags can be sealed inside and the outer box securely closed.
They are manufactured from a particularly strong blend of polythene, therefore setting them up as a high strength film of which its thinner, lighter polythene meets the same performance of thicker, regular polythene. When it comes to protecting produce in the food industry in particular, hygiene is crucial and these liners will prevent any means of contamination. All are 50 micron LDPE and are available in a range of sizes, and our largest size can fit into our heavy duty plastic pallet box.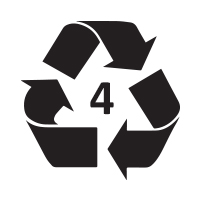 Click here for our recycling guide
Video:
Blue tint gusseted bags
How to use our blue tint gusseted bags
Our blue tint box liners are made from strong 50 micron polythene. Each size is gusseted to perfectly line the inside of a box. The liners can be used in many ways and in many different industries. Simply slip the bag round the corners of a carton which allows items to be easily placed inside. These liners can be used to ship industrial products as well as meat, fish and other foods.