Continuous tubing on a roll
Our continuous gusseted shrink covers produced from 100 micron high strength shrink polythene fit pallet sizes of 1200mm x 1000mm but as they are continuous, the height is determined by the user by cutting off as required. This provides great flexibility as it enables users to shrink wrap different length items, provided it fits within the circumference.
These large gusseted shrink bags have high puncture resistance and provide excellent protection against moisture, dust and theft. They offer greater strength than our standard pallet wrap which provides further safety and security.
This product is designed for awkwardly shaped and sized loads; by simply cutting to your desired length you can achieve any height (within 50 meters).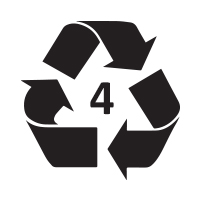 Click here for our recycling guide