Our nestable plastic pallets are black in colour and have an open deck design. The benefits of plastic pallets are:
Reusable
These pallets are made from durable plastic and designed to be long lasting.
Stackable & nestable
The nesting design of our plastic pallets helps save storage space, and encourages return trips.
Lightweight
Low unladen weight of plastic pallets means they are cheaper to transport and easier to handle than traditional wooden pallets.
4-way entry design
Easy forklift or pallet truck entry from all four sides of the pallet.
No sharp edges
Rounded corners and no sharp edges means plastic pallets are safer to handle and easier to apply shrink wrap or pallet wrap.
Hygienic
Plastic pallets are easy to clean and do not generate debris or splinters.
Capacities in the price table above are the dynamic load capacities (the maximum weight that the pallets can support during transport or movement).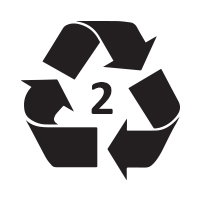 Click here for our recycling guide
Video:
The benefits of stackable plastic pallets
Plastic pallets from Kite Packaging are more hygienic than timber pallets and are lightweight and easily stackable. See how they compare to standard pallets.
Our plastic pallets are reusable, long lasting & durable.
They are lightweight and easily stackable, saving storage space.
They are designed to be easily accessible with 4 way entry for forklifts or pallet trucks.
No more broken wooden pallets!