Our range of polythene bags are ideal for retail environments, grocers, butchers, bakeries, fishmongers, supermarkets and other businesses where bags need to be quickly dispensed and filled. These standard bags have a flat opening at the top of each bag. Available in 8 micron for light duty use.
These bags also have a transparent appearance and loop handle and are provided in quantities of 250 bags per roll and 20 rolls per pack.
All of our bags on a roll are individually perforated, and therefore can be dispensed easily by hand or using a dispenser (not supplied). They are made from a natural polythene material, which is more environmentally-friendly.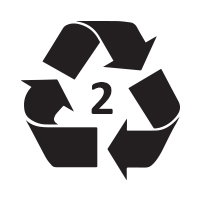 Click here for our recycling guide