Plastic nestable pick bins
With these nestable pick bins, you can achieve a simple yet effective organisation on the work floor. They offer a space-saving solution that can be used to store and segment components such as nuts and bolts, stationery, medicine, packaging tape, labels and other packing utensils, ultimately creating an organised and coordinated work storage station. Thanks to their outer rim, these bins can also be easily attached to louvered panels, perfect for packing stations. All sizes feature a lower dipped front, providing users with an easy access entrance to quickly obtain goods. Sent with their simple click-on, detachable feet makes them ideal for stacking in transit and storage, distinguishing them from anything else on the market.
They are manufactured from 100% recycled plastic content and can be re-used multiple times, making them a cost-effective storage option for a range of businesses. Thanks to their robust, hard-wearing plastic material they are suitable for industries across the board, including warehouse environments, manufacturing and engineering units, retail use, offices, and hospitals.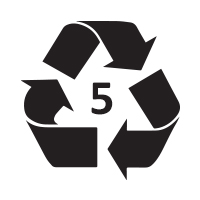 Click here for our recycling guide
Video:
Nestable plastic pick bins
How to use our pick bins to organise small to medium items
We stock a range of different sized pick bins for a variety of different sized items. They can be mounted onto a louvered panel or simply stacked on a work space. Each pick bin has detachable, easy-to-apply feet. This enables them to be slotted and stacked, thus saving space when organising multiple parts or components. Create a full warehouse system by stacking pick bins onto a pallet and securing with strapping. This transportable system allows users to pick contents from anywhere within the workplace.