What style of garment covers are available?
At Kite, we supply gusseted polypropylene garment covers on a roll and clear polythene bags that arrive flat-packed. These different styles offer different sizes with information featured in the product table recommending what items of clothing might best fit the specific dimensions.
The garment bags feature a self-adhesive strip, simplifying the packing process, with a visible warning print as seen on the product images. The garment covers on a roll have perforations to quickly release the packaging before sealing with tape, staples or glue depending on your preference. These polypropylene bags are completely plain and transparent with no warning print.
What can garment bags be used for?
These transparent sleeves are designed to protect the contents from dirt, dust and moisture while maintaining optimal presentational qualities to best display the clothing inside. Shirts, for example, can be neatly folded without the risk of becoming disrupted in storage or transit. This attractive presentation is perfect for shop floors or wholesalers wishing to transport clothing items to retailers.
Furthermore, the covers on a roll are well suited to businesses in the dry cleaning industry thanks to the shaped shoulders and centre hole specifically designed for coat hangers. The removals industry may also benefit from this packaging for protecting clothes during house moves. The very thin material is excellent for separating garments from each other, providing hygienic protection in close-knit environments such as a launderette.
Are polythene and polypropylene bags eco-friendly?
LDPE polythene and PP polypropylene are both recyclable in many localities, as presented in our recycling guide below. This facilitates the repurposing of the material, diverting it away from landfill. However, for a more environmentally conscious option, Kite supply
Eco garment bags
which are made from sugar cane. These eco-friendly alternatives are widely recyclable and carbon neutral while boasting the same qualities as their less sustainable counterpart.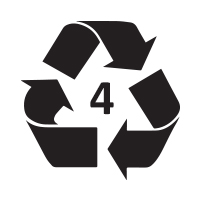 Garment covers on a roll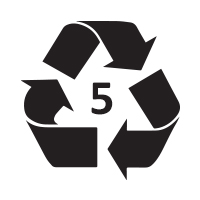 Garment bags

Click here for our recycling guide


Video:
Clear polythene garment bags
See our range of garment bags, available as boxed singles and perforated on a roll
We stock two types of clear polythene garment protectors, garment bags: boxed in singles with peel-&-seal strip, and garment covers: provided on a perforated roll. Garment bags can be used for t-shirts, tops, jackets and more. Simply slide in your goods and seal to protect from dirt, liquids and other damage. Gusseted garment covers can be used for a variety of clothing, designed to keep garments from creasing and protects them from dirt/liquids. Provided on a roll, simply use the perforations to tear a new cover and slide in goods. Each cover allows for a hanger, perfect for suits, shirts and dresses.