Greeting card bags
Our greeting card bags with resealable strip are a fast and easy way to professionally pack your greeting cards for sale. Made from 25 micron polypropylene, these crisp cellophane bags for greeting cards offer a high clarity for superior presentation whilst protecting your greeting cards from dust and customer damage.
We stock high quality cellophane greeting card bags suitable for single greeting cards or small card bundles. For your cello bags for greeting cards, choose Kite Packaging, a leading supplier of packaging for all industries.
Each crystal clear bag has a self-adhesive, re-sealable strip measuring 32mm.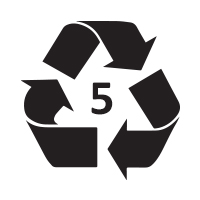 Click here for our recycling guide
Video:
Greeting card bags demonstration video
How to protect greeting cards and other flat items with our cellophane bags.
To use simply slide the card into the bag to protect cards from dust and moisture.
Each bag has a peel and seal strip. Simply peel back the plastic strip, fold over and press down to secure.
Bags can also be used to package multiple cards at once if necessary.
Secure in the same way using the peel and seal strip.