About our heavy duty boxes
If you require additional security and support for your shipping or transport applications, our heavy duty Enviro-boxes are an affordable and environmentally friendly solution. Developed in conjunction with WRAP, the Waste and Resources Action Programme, the Enviro-box offers a sustainable and reliable alternative to larger double wall boxes with the following unique features:
Increased strength over most double wall boxes
Materials used are 7% lighter, meaning lower transport costs
The process of manufacturing Enviro-box results in a 30% saving in CO2 emissions
Customers interested in learning more about these products can use the information provided below. If you have any questions, please feel free to contact our customer support team. For those looking to purchase our heavy duty Enviro-boxes, we offer a quick and easy online checkout system.
Recycled content ranges from 60% to 90%.
How our single wall cardboard boxes differ to other box types
These heavy duty single wall boxes from Kite Packaging are also known as our 'Enviro-box'. They offer the protection of traditional double wall boxes but use less material.
Our Enviro-box combines superior strength and durability with an efficient material design. In similar fashion to our single wall cardboard boxes, the heavy duty Enviro-box features a single-wall structure that offers advanced support over our standard single wall and double wall boxes.
The Enviro-box is one of the UK's most environmentally friendly boxes, helping to reduce material waste in the shipping and moving industry.
Our double wall cardboard boxes also offer heavy-duty strength and durability, providing two layers of corrugated cardboard that increase resistance to crushing during transport operations.
Most of our heavy duty Enviro-boxes are also multi-scored, meaning that the height of the carton can be adjusted to suit different contents. They have pre-scored fold lines at heights stated in the table above, simply cut down the corners using a box cutter and fold along the new crease.
Who is our heavy-duty environmental box suitable for?
Manufactured from a reinforced single wall, it is robust enough to be reliable yet cheap enough to be affordable.
The Enviro-box is a versatile and durable choice for individuals and companies requiring a cardboard product with enhanced strength and portability. Thanks to a reduced-weight design, the Enviro-box is an efficient and user-friendly alternative to standard heavy duty boxes. The larger sized heavy-duty boxes feature hand holes for ease of transit.
Whether for commercial or personal uses, the Enviro-box is well suited to both large-scale transportation operations and more conventional storage and shipping projects. If customers are shipping extremely heavy objects, however, we recommend our double-walled export and pallet boxes. The Enviro-box is also ideal for companies looking to maintain firm policies on eco-friendly practices.
Available in a range of sizes, customers purchasing the Enviro-box can benefit from the product's multi-scored construction, allowing for adjustable depth and height levels. For individuals or organisations purchasing larger orders, bulk pricing options are available. Wholesale pricing options are also open to our high-volume clients.
Enviro-Box demonstration videos
Below are a selection of relevant videos that will help you with using your cardboard boxes. If you are still unsure of anything to do with the boxes then please call us.
Video:
What type of box do I need?
Compare single wall, double wall and Enviro Boxes and discover which is best for your product
We sell various types of boxes, from standard duty single wall to extra heavy duty.
Single wall boxes are identified by the prefix 'CSW'.
Heavy duty Enviro-boxes have a clear 'Enviro' print on one of the flaps.
Double wall boxes have a code starting 'CDW'.
Our single wall boxes have a single layer of corrugated board. They are our best value option for packing lightweight goods. Enviro-boxes are made from a thicker and more rigid single wall board. These are suitable for slightly heavier goods. Double wall boxes have 2 layers of corrugated board, making them our strongest general-use boxes.
Video:
How do I use my multi-scored boxes?
Learn how to adjust the height of multi-score boxes using one of our safety cutters
Watch a demonstration video on how to adjust the height of multi-score boxes using one of our safety cutters.
Many of our cardboard boxes have multi-score lines that allow the height to be adjusted.
We sell a box cutter that enables this to be done quickly and safely, due to its retractable blade.
Multi-score lines are clearly visible, look at the table on the box page for their height.
Using the knife, cut down each corner to the height you require.
Insert your items, then fold down the flaps to the new height.
Video:
How do I measure my product to fit an enviro-box?
A demonstration on how to measure your product correctly, and choose the right box.
Other videos: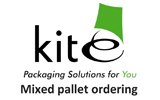 How to order a mixed pallet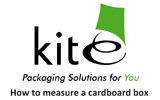 How to measure a box